The word culture has several definitions. It usually refers to a way of life of specified people as a result of race, ethnicity, religion, language and orientation.
In health and safety, culture can be said to be a system of shared beliefs and behaviors that affect how workers from different ethnic and social groups perceive and understand safety concerns at work. With the increase of globalization in the world, cultural diversity in the workplace has grown and with it the impact of cultural differences in the workplace.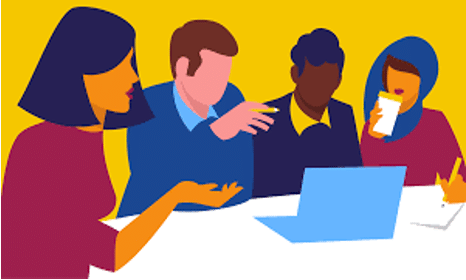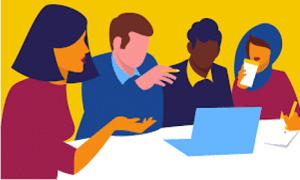 In a diversified workplace, different individual cultures are blended to form the culture of the organization; this organizational culture has a profound effect on not only on the individual employee's personal sense of safety and belonging, but also organizational success and productivity as a whole.
With regards to safety, employees from one culture may perceive dangers at work differently from others. An attempt to promote safety in a diversified workplace can be fraught with challenges such as how to deal with day-to-day cultural differences or beliefs, communication style, formalities, values and priorities.
While culturally diverse employees might have different opinions, thoughts, and experiences surrounding health and safety, the following steps can help facilitate the adaption of multiple cultures into workplace health and safety:
1. Recognize and improve cultural understanding:
From cultural and social upbringing to age and gender, there are a myriad of differences in the average workforce. Instead of sweeping these differences under the carpet, these diversities should be recognized, accepted and embraced. Senior management should help encourage the promotion and assimilation of diverse cultures, integrating them into the workplace safety culture.
Safety leadership is most successful when approached with a coaching mentality. Employees with diverse cultures should be engaged in the conversation – have them collaborate and be a part of the process.
Ensure health and safety policies and procedures including organizational code of conduct are clear and easy for everyone to understand. Organizations should encourage staff to ask questions if something isn't clear. Effective safety communication is vital to maintaining a positive and inclusive safety culture. When employees regularly communicate with each other in an open, respectful manner, they are also more willing to give and receive feedback. Effective communication also supports teamwork and coordination between groups.
4. Empowerment through training:
Providing effective safety training is an essential practice needed to promote safety in a workplace. Safety training in a diverse workforce should be comprehensive and allow employees of any background to recognize safety hazards, expectations and accountabilities with regards to safety.
Health and safety training will provide a diverse workplace with the knowledge and skills to prevent and avoid workplace injuries. Effective training will lead to the development of a positive safety culture, as well as reducing financial costs associated with workplace accidents and injuries.
If you have questions about customized trainings or the development of a health and safety management system for your diverse workforce, contact JADA Solutions (HSE) Inc. Our team of experts is able and happy to help!
Reach Out to Hear From our Team!